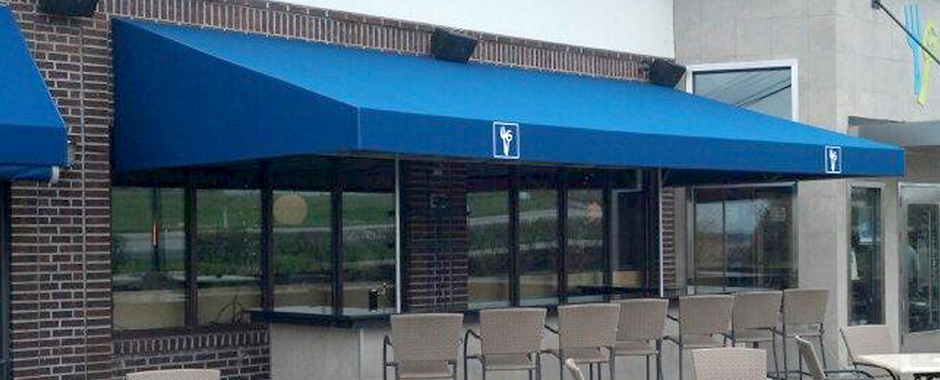 Welded Frame Awnings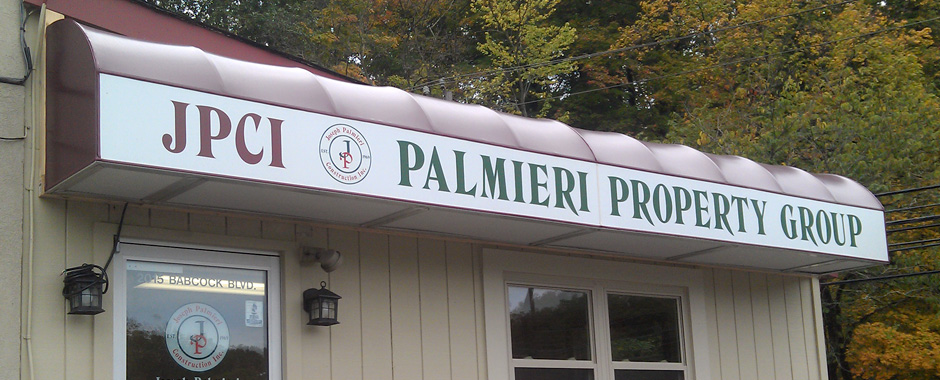 Storefront Awnings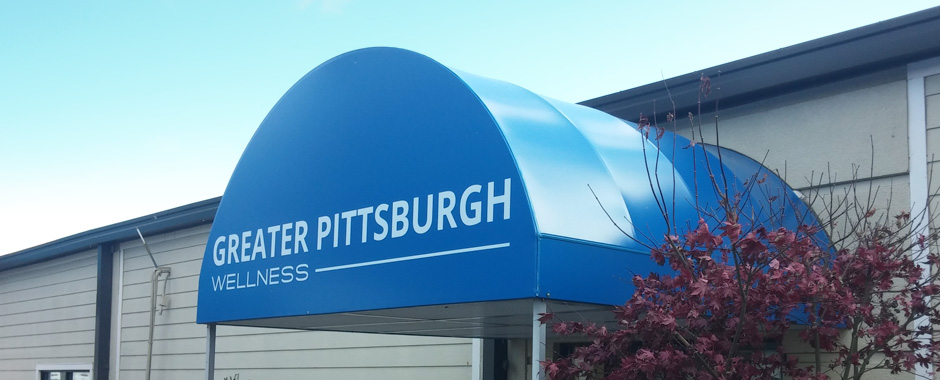 Entryway Awnings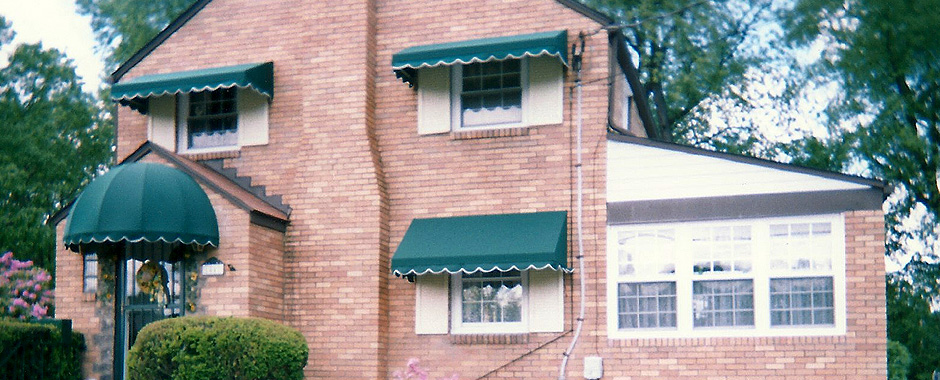 Door & Window Awnings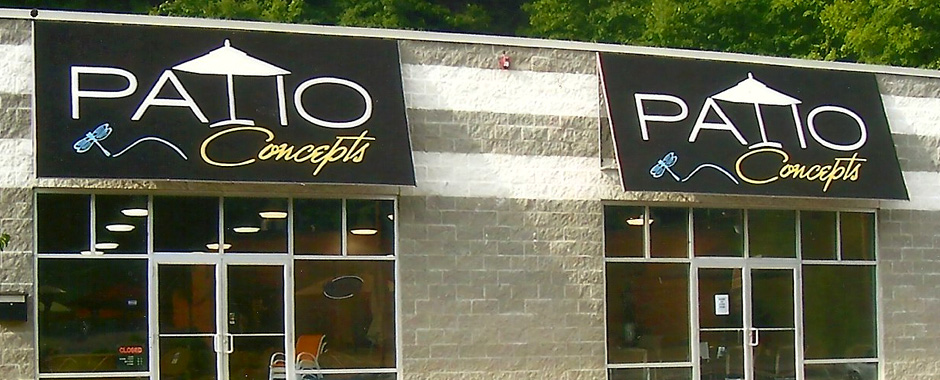 Flat Sign Awnings
We custom manufacture
quality commercial awnings
that can be kept up
all year round.
We can add your logo or
custom graphic to give your
business or organization
location more curb appeal.
Welded Frame Awnings
– 1″ square aluminum frame will never rust, and is virtually maintenance free.
– Drum tight fit will eliminate the fabric against frame wear so common with loose fabric on older style frame awnings.
– All sewn seams are eliminated, hence no separating or rotting of thread.
– If a panel gets damaged, it can be replaced individually, and a lot of times right on site.
– No more grommets, or lacing to look at under the frame for a much nicer appearance.
– Welded and fabricated to perfection.
– Vast variety of fabric styles and colors from:
Sunbrella & Sattler North America
Maintenance Free
– Corrosion resistant materials are used for all of the metal frame components.
– Fabrics are 100% solution dyed acrylics with excellent fade resistance.
– Plus there are NO yearly storage fees and NO yearly setup and take down fees.
10 Year Limited Warranty
– On fabric from fabric manufacturer.

1 Year Warranty
– On labor.
Models Available
– Storefront Awnings
– Door/Entryway Awnings
– Window Awnings
– Flat Sign Awnings
– Walkway Awnings
– Half Barrel Entry Awnings
– Gabled Entry Awnings
– Shed Awnings
– Swag Awnings
– Box Awnings
– Dome Awnings
– Waterfall Awnings
– Bullnose Awnings
– Quarter Barrel Awnings
– Cone Awnings
– Specialty Welding and Fabrication Services
These are just a few of the many awning styles we can fabricate in any size you may require. We fabricate standard, custom or program awnings to your specifications.
Valance Options Available
– Loose Valance: Wave or Straight.
– Fixed Valance.
– No Valance.
All of our awnings are custom made.
We would be glad to have one of our professional sales representatives visit with you to design a system to meet your specific needs.